Another Tuesday, another toruniquet review by my dear friend and fellow Pine Survey contributer Alzwolf. This time the Rettungs Einsatz Tourniquet by Manufactura Aura S. A.
---
RET – Rettungs Einsatz Tourniquet
http://www.manufacturasaura.com/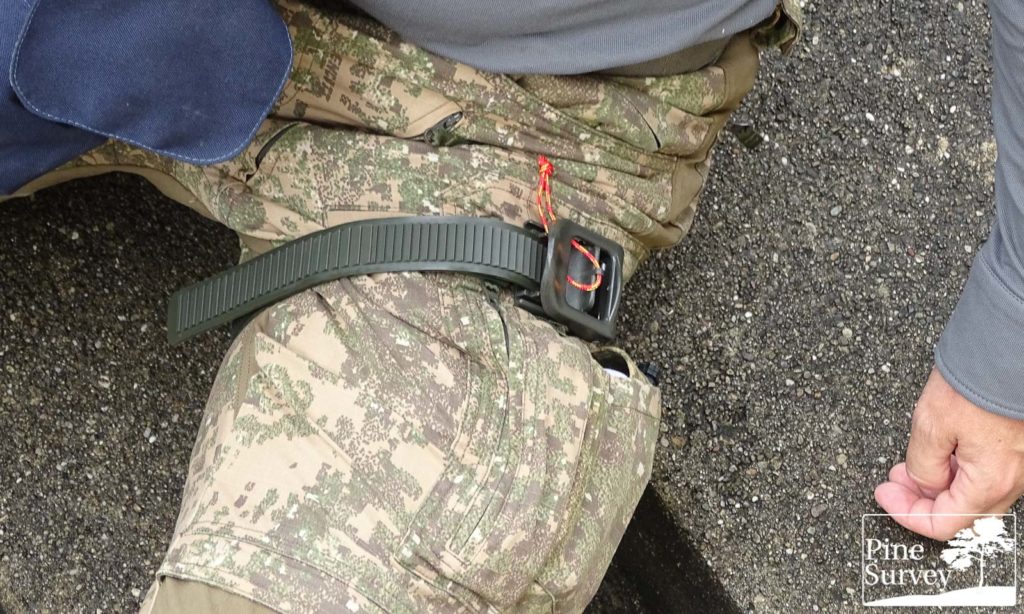 ---
Introduction
The Rettungs-Einsatz-Tourniquet is an innovative compact tourniquet-binding system for temporary tourniquets on the extremities during heavy bleeding, up to amputations from the Spanish Manufactura Aura S. A.
---
Specs
Strap: 3cm wide and 78cm long
Ratchet: 4,5cm x 6cm x 3cm
smallest packing size: 4,5cm x 5cm x 12cm
Fabric: 100% polyamide
Available in three colors (orange, blue, olive)
Reusable when disinfected
---
This tourniquet has a unique mechanism that allows the user to pull with little effort. The flow of the arterial blood into a limb is thereby prevented. Intuitively applicable even by inexperienced persons, improved one-hand use thanks to a more stable form.
The one-handed application on both the upper and lower extremities is easily possible and intuitively feasible even for the inexperienced. The tourniquet is equipped with a white marking area, which can be used with a pen for a time stamp, to note the time of tethering. A further peculiarity to the widespread systems is the reusability of the RET. The material is resistant enough to be cleaned with hot water or with disinfectants. The possibility of multiple use can be guaranteed and in case of major or catastrophic events, this is a key advantage if the availability of resupply fails.
The strap is 3 cm wide and 78 cm long, the ratchet has a dimension of 4.5 cm x 6 cm x 3 cm (B / L / H).The smallest packing size is approx. 4.5 cm x 5 cm x 12 cm, because of this there are no toggles and the tourniquet can be positioned freely.
---
Conclusion
A tourniquet should be easy and quick to use. Each manufacturer praises his product with these characteristics. Some attach particular importance to their product being used again. This is reflected in the price and makes the RET as expensive as other disposable products.
Unfortunately, the RET did not convince me. The pack size is too big. The ratchet takes up a lot of space.
The application with one hand on the arm takes too much time. The use of the ratchet system takes me too long, until I have the tourniquet completely dressed.
When using with two hands, threading through the ratchet takes too long. The system is hampered. Opening or loosening the TQ is not very easy, it also takes some practice. At the end I had to resort to the rescue scissors.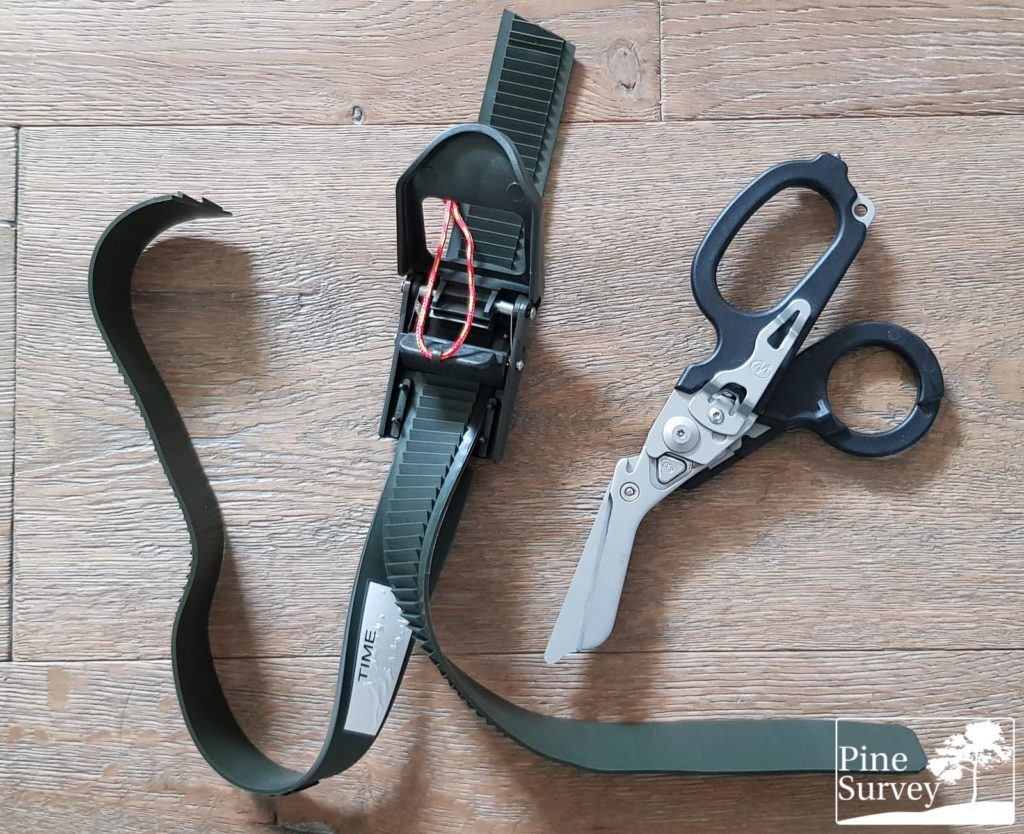 In my view, something is offered and promised in this case, but unfortunately the expectations are not met during an emergency. The TQ allegedly should be able to handle the untrained, which does not prove true to sufferers.
Thank you for your attention,
take care!