Civ-Tec: the new cooperation between Phantomleaf and Mil-Tec
---
Introduction
As some of you already know, during this year's IWA, Phantomleaf and Mil-Tec announced their cooperation, introducing the Civ-Tec line up. It consists of a new Phantomleaf camouflage pattern similar and compatible to the already available WASP II patterns. This new pattern family is called WASP I and is exclusive to Mil-Tec.
In this article I will give you a quick run down of the pattern, important things to consider as well as some first impressions from my side.
---
Mil-Tec's Civ-Tec line up in Phantomleaf WASP I
As already mentioned, Mil-Tec licensed the WASP I pattern by Phantomleaf and has exclusive rights to it. So don't expect any other company to feature this camouflage pattern family. I use the term "family" as there are several colorations for different environments available, just like with the WASP II pattern, which is currently offered by companies like Leo Köhler, UF Pro, Frog.Pro and others.
The names of the various colorations adhere to the naming system of Phantomleaf, which you can look up here. As the WASP I family uses the same acronyms as the WASP II family, some confusion might occur at first, especially since there are three variations available already. Together with the available WASP II variations, one can choose between 7 different colorations by now.
---
But coming back to WASP I. Mil-Tec is currently offering products in the following variants:
WASP I – Z1b: designed for rock deserts
WASP I – Z2: transitional environments, low growing vegetation
WASP I – Z3a: high vegetation, no snow; from deciduous, coniferous to tropical environments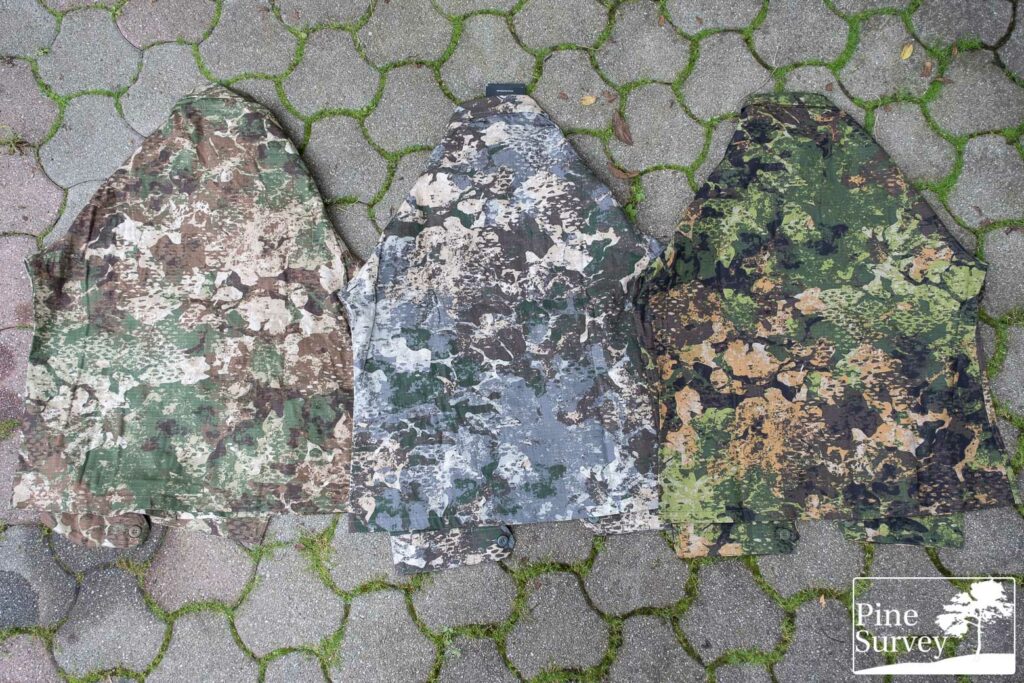 Mil-Tec is offering several products of its already existing line-up in the above listed patterns, having them updated insofar as they are fully fitted with the camouflage pattern, including the webbing and the velcro.
As these are aimed for the civilian and airsoft sector, it is important to note that Mil-Tec did not use any (N)IR treated materials or dyes, meaning that the products are not designed to work under night vision.
---
The WASP I camouflage patterns
Looking at the currently available patterns in WASP I, it is worth noting that they use different colors than the WASP II family, and as a result perform differently. The pattern itself is a fleck pattern with micro, midi and macro elements and strong contrasts. One can immediately see that the concept of disruption is again strongly used, while also keeping an eye on a decent blending effect.
Therefore one can identify several large areas with two major base colors that interact with several midi and micro elements in additional colors. In total there are 6 colors to each variation. What is similar to the WASP II pattern family is the already familiar grid structure that adds to the organic look. (I will stick to basic color descriptions in order to make it harder for counterfeits.)
---
WASP I – Z1B
This variant, designed for rock desert features a gray and ivory base color, with tan, light gray, brown and dark green elements. The coloration perfectly fits rock faces with light vegetation.
---
Actually designed for transitional environments, Z2 is very versatile and works in dry mixed and coniferous forests as well. Phantomleaf also had in mind that this variant should be compatible with Multicam. It consists of a dark green base color with ivory, tan, mint green as well as light and dark brown elements.
WASP I – Z2
It is worth noting that the print on the Polyester products is noticeably lighter in color and appearance, however this does not affect the performance of the camouflage.
---
WASP I – Z3A
This "green" or "woodland" variant is much stronger in contrast to the WASP II – Z3A variant and features a light and dark green base color, with ivory, orange, light and dark brown as well as anthracite elements. Personally the coloration reminds me of the much sought after Phantomleaf pattern, that is exclusive to government agencies (some of you might remember rare pictures of it).
Put side by side, one can see the pattern in all three colorations and how it is colored differently for each environment.
---
First impressions of the WASP I patterns
While I am going to provide thorough field tests with all three patterns, I will add some first impressions to this article.
---
Phantomleaf WASP I – Z1B
In the rock face of an alpine environment, WASP I Z1B performs exceedingly well. The blue gray of the pattern, in combination with the lighter tan and green colors, provide a perfect blending effect, while the pattern itself disrupts the silhouette using the strong contrasts and macro elements. Of course, not all mountains, rocks etc. are alike, however in the locations available to me, the pattern performed even better than the previous universal and urban patterns tested.
---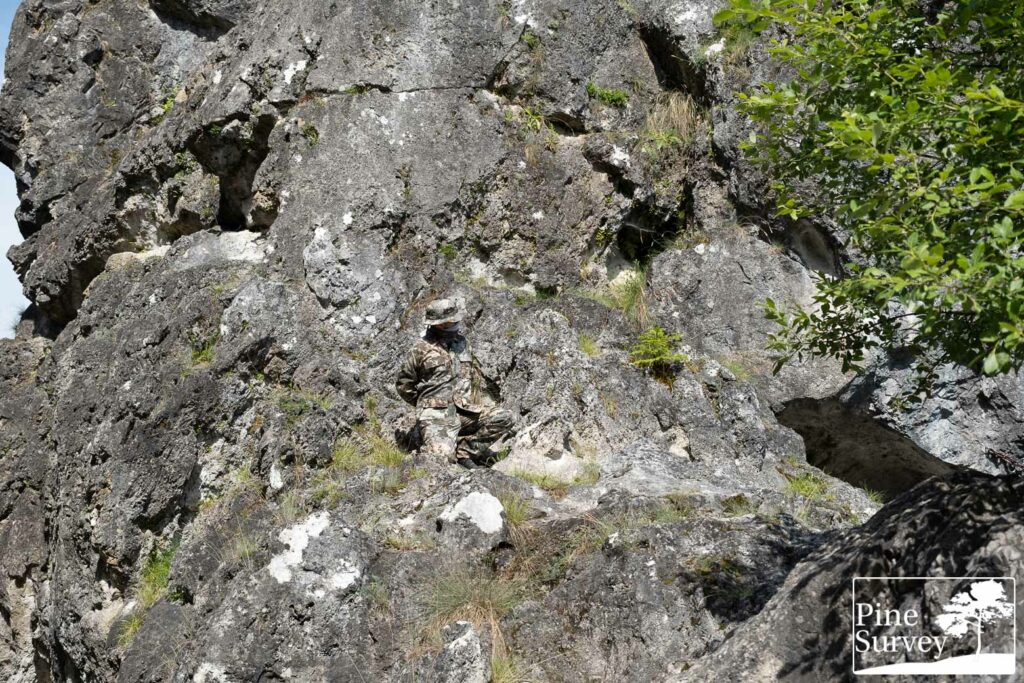 ---
Phantomleaf WASP I – Z2
Intended as a transitional pattern, WASP I Z2 is quite versatile. So far I have tried it in a sand pit and am planning to do more in a coniferous forest, as the colors match a dry forest. But also in mixed forests, the balanced brown green coloration tends to easily blend in, as the brain focuses on the dominant colors in the particular environment.
---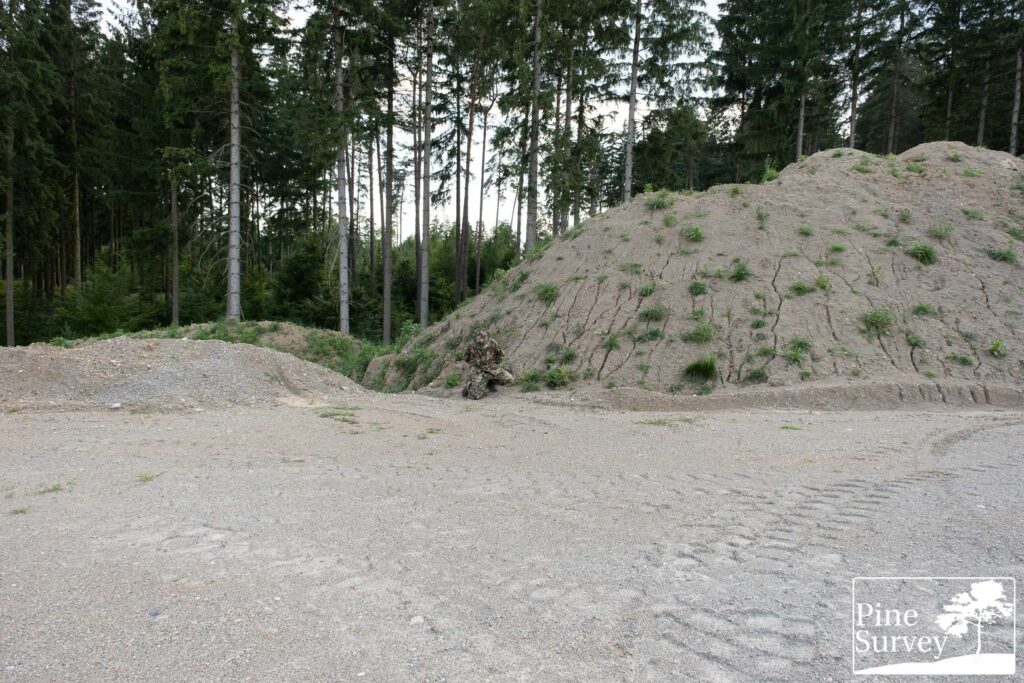 ---
As the polyester fabrics of WASP I Z2 are brighter in appearance and more vibrant, they are usable for more lush environments as well.
---
Phantomleaf WASP I – Z3A
This woodland pattern is more specific than the WASP II version. Overall darker in appearance and with much stronger contrasts, the WASP I Z3A coloration is more versatile in mixed and deciduous forests, where the floor is covered with brown dead leaves, while there is still plenty of green vegetation. While the disruptive effect of the WASP II variant was achieved by a green/anthracite contrast, the WASP I variant goes in a different direction, by disrupting through 3 colors: green, orange and dark brown.
---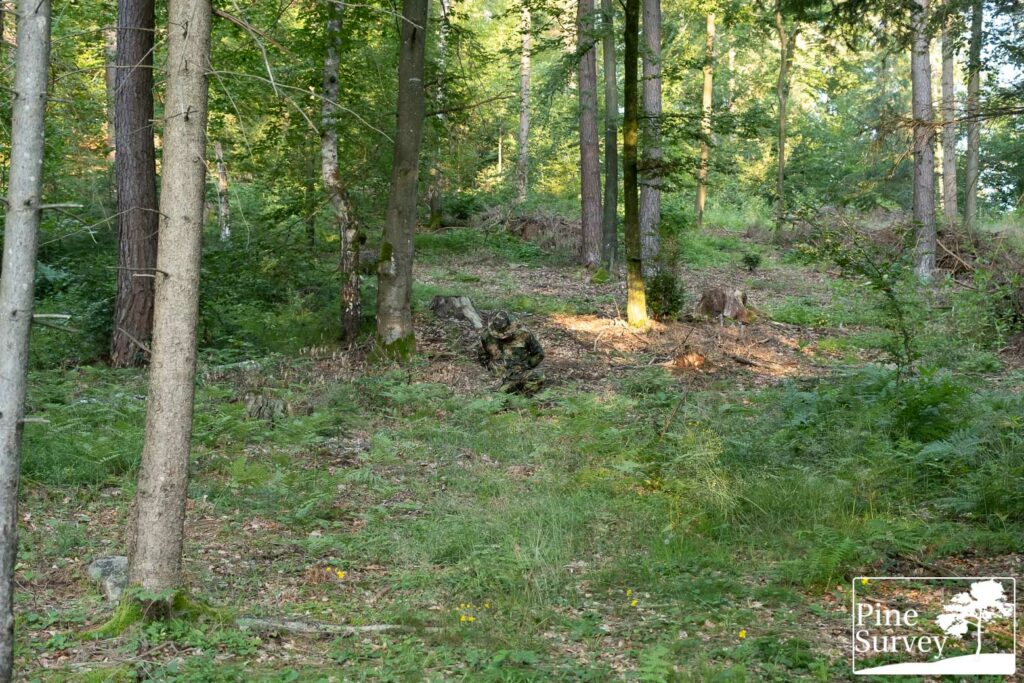 ---
Conclusions
To say that the cooperation between Mil-Tec and Phantomleaf was a surprise this year (2023) would be an understatement! It gives users on a low budget the option to also make use of Phantomleaf patterns. This was actually an issue as there were complaints that the WASP II patterns were too expensive for some users.
With Mil-Tec, this gap was filled. While this is certainly good news for a wide range of users, there are also other aspects to consider: Those in need of an NIR safe pattern are best to stick with the WASP II family of patterns, or – if eligible – to the government agency patterns.
Having that in mind, the performance of the WASP I variations in the visual spectrum is excellent and leaves no room for complaints. In the coming weeks I will provide dedicated field tests of the above mentioned variations.
With that being said, many thanks to Mil-Tec for making this review possible!
Many thanks for reading!
Take care!