Another Tourniquet Tuesday, and my dear friend and Pine Survey Contributor Alzwolf will give his take on the features of the RMT Wide 2″ and present his opinion on this particular tourniquet.
---
Ratcheting Medical Tourniquets® RMT®
https://www.ratchetingbuckles.com/
---
Introduction
This tourniquet is a binding system with a ratchet control and does not work with a toggle as in the tourniquets already presented.
The m2® Ratcheting Medical Tourniquets® (RMT) series are the latest generation of high-performance tourniquets for controlling venous and arterial bleeding. Presented here is the Military/Law RMT, Ratcheting Medical Tourniquet® (RMT) – WIDE 2″/50mm. Multiple versions of the tourniquet are available: Military/Law and Civilian/EMS.
---
Specs
Dimensions unopened: 22 x 5 x 5 cm / opened: 100 x 5 x 2 cm
Weight: 100g
Colour: sand
can be used several times
Made with a rugged ratchet control system, which can be mounted with one hand to increase or decrease the pressure. The rugged construction allows the RMT to be trained with and also to be reused without compromising the integrity of the tourniquet itself. It provides extra width to improve comfort during longer evacuations.
Unique is the tactical loop, a leather strap to bite on, which prevents the tourniquet from slipping during one-handed use. The incremental "self-locking" ratcheting system prevents unwanted slipping. Simple two steps instructions are printed directly on the device. Furthermore, it is designed for extreme temperature ranges.
All RMT tourniquets are virtually indestructible and can be reused with little wear in training scenarios.
Published studies have shown that using wider tourniquets reduces the risk of nerve and tissue damage.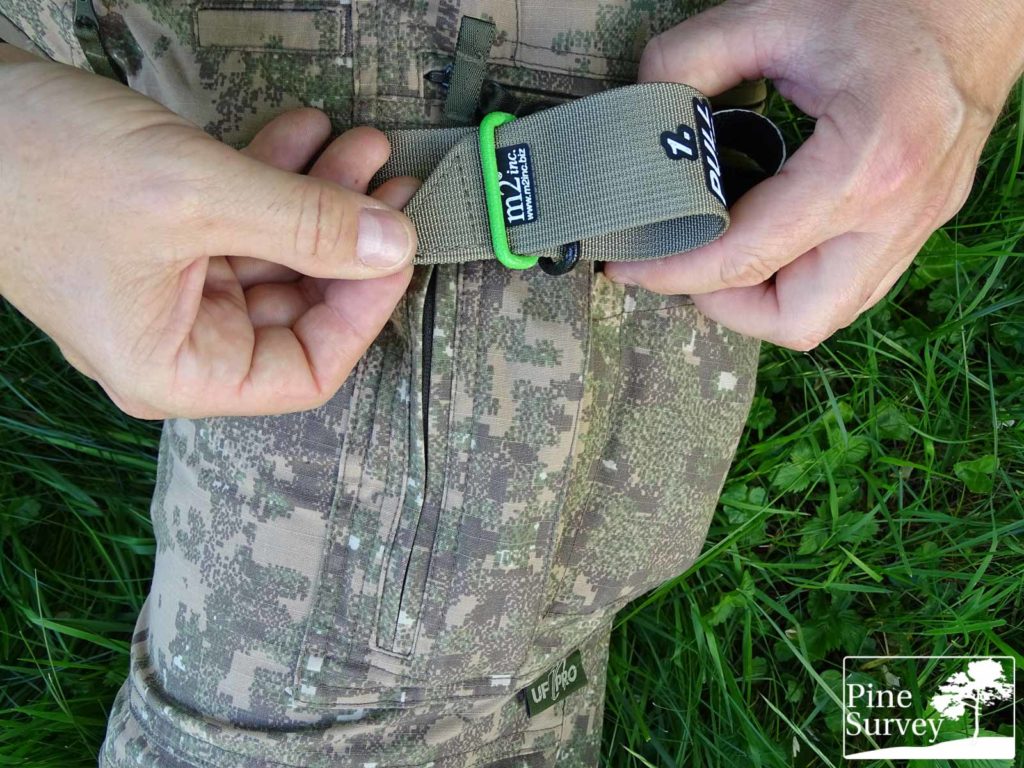 ---
Conclusion
The RMT is quick and easy to use, almost child's play. Convincing is the robust processing and the high pressure it exercises. The ratchet system also prevents unintentional and uncontrolled opening of the tourniquet during transport or by the patient him/herself.
What bothers me is the packing size. In contrast to the other tourniquets already presented, you unfortunately cannot carry it in a compact and stealthy way. The application of this tourniquet in narrow and restricted areas, such as under cover or in the vehicle is very difficult. Especially the looping / threading in the slip lock rings wastes a lot of valuable time. Last but not least the price in comparison to other tourniquets is more expensive.
With that being said I want to thank you for reading!
Take care – stay safe!